Great announcement! Google+ has added Polls as an option. Premiere Social Media is very excited about this new feature. How about you? Poll your audience to see exactly what they want. Facebook got rid of this great feature and everyone is bummed. Glad that Google+ decided to one up them, finally! It is very EASY to use!
Directions
When commenting…..
1. Click on Poll
2. Add a Question                                                                    
3. Add a Picture (Optional)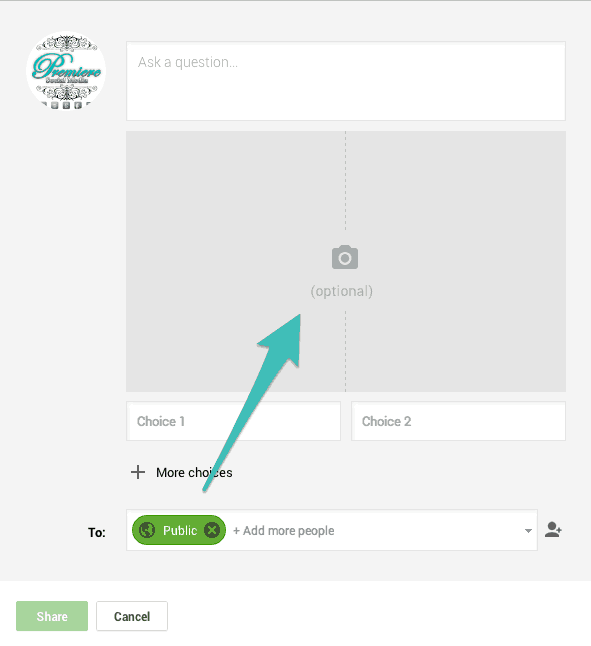 4. Add Choices (must have two but can add more)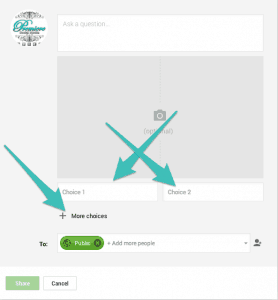 5. Share (don't forget your #hashtags)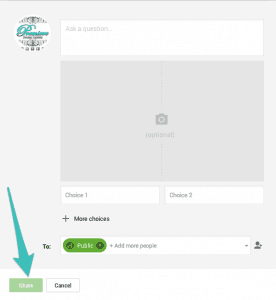 Final Product (with picture)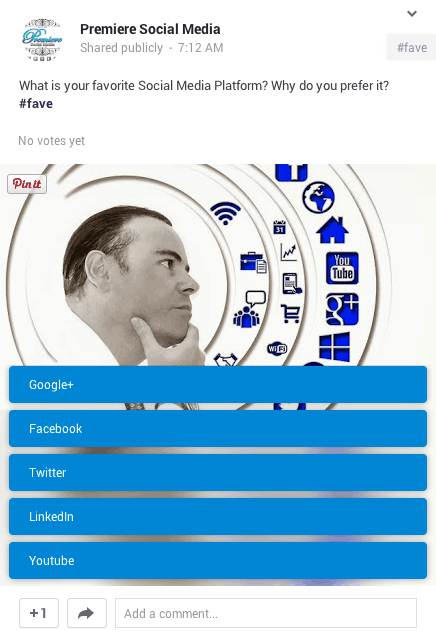 Final Product (without picture)
 
Be sure to follow us on Google+
Let me know if you have any questions!
Source
http://www.facebook.com/premieresocialmedia
https://twitter.com/premsocialmedia