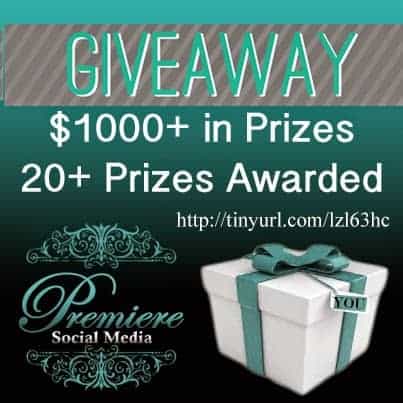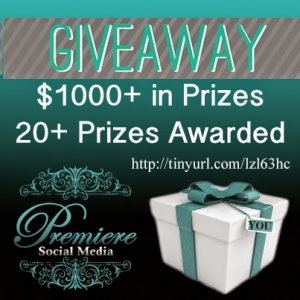 I am Shyla, the owner and CEO of Premiere Social Media. Providing social media marketing worldwide, located in sunny Mesa, Az. We are a full service Social Media Marketing Agency providing services to take your business to the next level. We can help you with; Advertising & Leads, Expansion & Engagement, Consulting & Coaching, Photography & Design, Classes & Webinars and Management & Creation. Be sure to like us on your favorite Social Media platform. I will return all likes. Please take a look at my page: https://www.facebook.com/premieresocialmediaand my site at http://premieresocialmedia.com/. I am sure you are aware that Social Media is very important for your credibility, advertising, as well as with making lasting relationships. I would be happy to take your business to the next level!
Everyone wins! Call 623-826-0309 for a Free 15 minute consultation and one lucky person will win a 45 minute consultation, $112 Value!
I am the Owner of Photography by Shyla, "Where it's ART, not just a Click of the Button". I photograph Portraits, Events, Commercial and Fine Arts. I also teach Photography and Photoshop Classes at a community college and privately. I have a strong passion for photography and enjoy what I do. My degree in advertising and photography, experience in the field and impressive resume and portfolio will ensure you of my ability to make memories last a lifetime. Check out my site at photographybyshyla.com. I would love to assist you in preserving your special moments. Photo sessions starting at only $100! I am offering $50 towards a $150 photo session, Good Luck! Everyone else gets 10% off just for being a fan! Check out my work at http://photographybyshyla.com and https://www.facebook.com/photographybyshyla.
I am the President and Founder of Business Moms of the East Valley. BMEV incorporates Networking, Referrals, Social Media, Events & FUN. We are always looking for other business moms (any age of children) in the East Valley to actively join the already 40+ members. We meet in person as well as have an online platform. We only allow 1 person per field with some variations. If you are interested in joining, please email premieresocialmedia@gmail.com to see if your business slot is available. We pull in an average of 15 referrals/day.  We will help your business flourish and provide you with amazing support. Win a free membership, $50 Value. 623-826-0309
A self-proclaimed "birth junkie", Amanda is the owner of Arizona based business Enchanted Desert Doula. Amanda knows that each and every woman's desired pregnancy, birth, and postpartum experience is different….and not always "textbook". She has made it her mission to help women achieve their ideals when it comes to the life changing experience of pregnancy and birth. Win a $75 Belly Bowl Casting!
We are DJ Flo Entertainment and would love to DJ your next event.  DJ Flo Entertainment specializes in Weddings, Sweet 16, Birthday Parties, Corporate Events, Fundraisers, School Dances and much more.  We work as a two person team to help make your day as successful as you have dreamed.  Floyd is the DJ and knows how to get the dance floor moving and Stacey is the emcee and the one that helps coordinate your big day.  For weddings we will provide a detailed timeline and sit down with you numerous times to discuss any special needs.  Please contact us today with any booking or general questions.  Thank you in advance and congratulations on your big day!  
Please contact us today!!! 
(602) 616-6348  Win a $50 Gift Certificate towards your next DJ Service! 
http://djfloentertainment.com and https://www.facebook.com/djfloentertainment.
I am Emily, the owner of Oil Euphoria, independent distributor with Améo Essential Oils a division of Zija International. I am not a physician, just a wife and a mom who has learned about essential oils. I want to share with others the euphoria I have learned through my research, personal experiences & the experiences of friends and family about how talking self-care steps while using essential oils can help you have more control of you and your families' wellness. I am empowering others with confidence while using essential oils. Oil Euphoria represents the safest, purest, and most beneficial essential oils available today. My give away item is the Elevate Diffuser, a $50 value. Use your favorite Essential Oils to bring aromatherapy for health, mood management and fragrance into your home, office, spa, retail location, and events with the Elevate Diffuser.
My name is Ella, owner of AZ Birthday Parties. My company is committed to making every party we are a part of memorable. I feel like what I do is so rewarding. Seeing the face of the child who gets to meet their hero makes all the hard work worth it every time. We would like to bring a little extra magic to your party by giving you $50 towards Laser Tag party package. Visit us atazbirthdayparties.com.
Call MAHALO POOLS for "QUALITY SERVICE YOU CAN COUNT ON" at affordable prices.   We are family owned and family operated; providing service to the East Valley since 1999.  We specialize in residential pool service, repair, and new equipment installation.  Our family understands how important proper care and maintenance is to your pool; not only for swimming, but for preserving your pool's surface and extending the life of your equipment.  We are here to help!  We know what it means to have "Great Customer Service" Having been in the field and having so much input from multiple family members and outside influence, Mahalo Pools has been able to maintain exceptional customer service in every single aspect.  We strive to meet the individualized needs of each particular pool and treat it as our own. Families are forever- You can count on Mahalo Pools, our name says it all. Win 1/2 off of 1st month of pool service with purchase of 3 months service $50 Value. https://mahalopools.com/ 480-380-5130
 My name is Shaun and I'm the Agency Director for Chewzilla™ Vacations. Chewzilla™ Vacations is your Exclusive Entertainment and Vacation Getaway Specialists! Customer Satisfaction is our No.1 Priority, and we at Chewzilla™ Vacations are committed to providing you with an unforgettable vacation experience. Chewzilla™ Vacations mission is to provide personalized service and detailed attention to your vacation needs while providing the Best Price Guaranteed. While many sites promise special deals, travelers are often unaware of restrictions, exceptions, and fine print. Making the right choices based on price alone is not always the best course of action for your vacation dollar. Their are too many stories of travelers regretting that they didn't call us first. Contact Chewzilla™ Vacations at 800-349-1684 option 2. I would love to extend the opportunity for you to experience your next cruise vacation with Chewzilla™ Vacations by offering you a $50 future cruise credit. 
Terms: 
 This certificate is valued for $50 onboard credit towards your next cruise booking made with Chewzilla™ Vacations. This certificate is valid for Carnival Cruise Line and Royal Caribbean Cruise Line.  The certificate expires 2 years from being issued.  Not valid for Group Rates and Interline Rates.  Certificate is valid for cruises 7 days or longer.
Printing Specialists is locally owned and managed, our goal is simple and that is to provide you creative solutions and headache relief when purchasing print and promotional related products. 

We seek to earn your business by providing you with extraordinary value, top customer service and great quality products. You expect that right?  Good, these are given. We will show you how we are different and start with one simple reason. It is not about us–  but all about YOU! We want to truly partner with you. This means we become an extension of your team, save you valuable time each day and stretch your dollars as far as possible. We are true one stop shopping right here in your backyard.  We help our clients with their branding and produce things such as postcards, letterhead, appointment cards, forms, posters, signage, apparel, promotional items. mailing and much more. Simply said, we have the tools and team in place to help you grow your business! I hope you  would take 15 min of your time to walk through to see what we are about, I promise it will be well with your time. Please let me know when you can come by our Tempe showroom. We are giving away 1K Business Cards! If you are not the lucky winner, Mention Facebook for 5% off your first purchase. Be sure to have liked our Facebook page. http://printingspecialists.com/
My name is Kendra. I am an Aesthetician, Massage Therapist & Clinical Aromatherapist. While attending school, I had a vision to provide affordable spa treatments to peoplethat deserve to be pampered. That is how Wild Beauty & Spa started. Now I am living out my passion and providing a relaxing atmosphere and spa products to you! I am giving away a free Facial and Eyebrow Waxing $33 Value. In 2012 I opened my own Spa that offered services such as massage, facials and aromatherapy. While I retailed a great skin care line, clients always asked what I recommended for makeup. Most recommendations were something that many couldn't afford. When I heard of a new, material skin care line, I had to check it out. Not only was it phenomenal, but the prices were affordable. After following the company for over 6 months, I decided to become a Younique Presenter. Their #1 product is their 3D Fiber Lash Mascara that goes on like mascara, but gives you the look of eyelash extensions. The price is $29 and that is what I have chosen to give away to 1 lucky winner!
She-She is a Mom of three amazing boys, she was a professional worldwide photographer for 15 yrs. and then fell in love with helping people find their Best Self now with solutions for Energy, Athletic Performance, Weight loss, Slowing the Aging process down while developing a residual revenue stream for their family. She-She has helped trainers get their six pack and people lose over 8,000 lbs. of toxic fat. She has a heart of service and can help you too. Get $30 towards a 30 day cleanse.http://fitandfeelingfab.isagenix.com/ 
What are Jamberry Nails? They are wraps that are a solid film covering that can be applied directly to the nail to achieve a look not found anywhere else. This special material is both pressure and heat activated to create a water tight bond to your nail. The wraps are made in the USA, with no harsh chemicals and are latex free. This new nail treatment can be applied in about fifteen minutes at home. With over 300 styles to choose from, these designer wraps are made to last up to 2 weeks on fingers and 6weeks on your toes. Unlike traditional nail polish, they won't chip and require no drying time. It's so easy to achieve a professional, salon look at a fraction of the cost. Get your own unique, professional nail design and say "good-bye" to nail polish and high priced salons. Order at http://jamminwithpam.jamberrynails.net. Win a free nail sheet with application kit.
The Academy Day School is an educational experience where students excel in traditional subject matter and grow to appreciate the world around them through academics. The Academy is a small group learning environment that students excel in; the language arts, writing skills, math, science, and art! We are committed to teaching with the highest regard of skill, intelligence and compassion. We believe in the growth of the whole student through challenging them academically and teaching them learning is for a lifetime. We see families as partners in our learning community. Without your invaluable support the students would not be where they are today or going where they will go tomorrow and beyond. At The Academy Day School our Students are the heart of what we do; therefore our curriculum is traditionally based on these core components and guide our school. It is our intention to foster a nurturing environment of open-ended exploration, curiosity and growth for children, teachers and parents that depends our connections to the community and the world around us. We are giving away a Back to School Pack valued at $25! http://www.theacademydayschool.com/
Hi My name is Ashley and I love to Educate, Equip and Empower women with self defense tools. I am an Independent Damsel Pro with Damsel in Defense.By hosting an Empower Hour with your friends and family, you not only earn protection perks, but you also receive the gratification that your friends and family are educated, empowered and equipped. An empower hour covers all the cute and sassy self defense products Damsel in Defense offers, plus some wonderful tips to keep everyone safe. Visit me today at 
www.stungungal.com
 to learn more about stun guns, pepper spray and other great products. Win a Step Off door alarm & a keychain pepper spray, $25 Value! Find me on Facebook for safety tips and updates: 
www.facebook.com/thestungungal.com
Hi, my name is Stacey and I am a mobile notary. I have been commissioned since 2001 and I specialize in loan signings. I was previously an Escrow Officer and have over 10 years of experience. If you want your signing done right, please give me a call. I can receive documents via email/fax/mail. I am available 24/7 and can meet the client where ever and whenever it might be convenient for them. I will provide you and/or your customer with courteous, prompt, and professional service. I strive on 100% error free and accuracy. I carefully review all documents at the signing and before sending them back. Please contact me today at (602) 616-6348. Why choose me as your go to mobile Notary Public? I am licensed, bonded, and insured, I am Certified and have Background Clearance through the National Notary Association, I am available 24/7, I meet with you wherever and whenever is convenient for you, I provide a quick and accurate turn around on all packages, I am able to receive large packages and I have 2 Laser Machines and Fax Machine. www.scmobilenotary.org
I am Karen of Purple Princess Vinyl and Crafts!  I do indoor/outdoor vinyl.  I also do wood signs and crafts.  I love to create new items.  My favorite is Custom orders!  If you have an item in mind, I can work with you to help you create it.  Contact me today!  https://www.facebook.com/PurplePrincessVinyl Win a free $25 Gift Certificate for Custom Vinyl.
My name is Kari and I love creating unique and memorable gifts and crafts! I like keeping my work affordable and adorable. If it requires fabric then I am your girl. My items include Carseat Canopies, Embroidery, Carseat Pillows, Blankets, birthday shirts, bow ties, custom onesies, superhero capes/shirts, aprons, headbands, home decor, decorations and much more! Send me a picture and I can help make your vision come to life! Check out my Facebook at https://www.facebook.com/HandcraftedByKari
Win a full set of lash extensions, $120 Value
Win a women's haircut and travel sized shampoo, $43 Value
Win a $25 Jewelry in Candles Candle with beautiful jewelry in it
ALERT, crazy news with Facebook! As of November 5, 2014, like gating will be banned! Like Gating is defined by giving incentive for Facebook likes. This includes any kind of giveaway. Make sure apps are taken off your page by then. This does mean that  Premiere Social Media and Free 4 u Giveaways is hosting this huge giveaway, it starts September 9th and ends on the 30th. This will be our last one. LAST GIVEAWAY FOREVER!!!Like all pages to win. If you win, you will be emailed on October 2nd and must email back within 48 hours.  Include all info required. Once vendor messages you, you have 76 hours to respond. All entrants will be added to our email list. Thank you for entering.