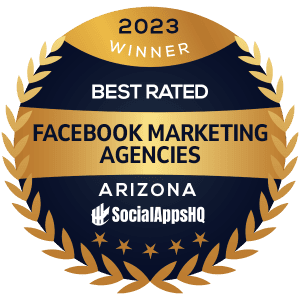 Premiere Social Media Recognized as a Leading Facebook Marketing Agency in Arizona
Mesa, AZ – June 2023
Premiere Social Media, a cutting-edge digital marketing agency based in Mesa, is thrilled to announce its recent recognition as one of the top Facebook Marketing Agencies in Arizona. This prestigious acknowledgment highlights the agency's expertise, commitment to excellence and ability to deliver exceptional results for its clients.
Facebook is the top social media platform for businesses to connect with their target audience, build brand awareness and drive conversions. Premiere Social Media has distinguished itself by leveraging the power of Facebook marketing to help businesses in Arizona achieve their marketing goals effectively.
With a team of experienced professionals, Premiere Social Media utilizes innovative strategies and industry best practices to create and execute successful Facebook marketing campaigns through organic reach, content creation, social media management and paid advertising. Their comprehensive approach includes meticulous planning, compelling content creation, precise audience targeting and data-driven analytics to maximize clients' return on investment.
"We are honored to be recognized as one of the Top Facebook Marketing Agencies in Arizona," said Shyla Collier, Owner of Premiere Social Media. "This achievement is a testament to our team's dedication, expertise and relentless pursuit of delivering exceptional results for our clients. We are proud to be at the forefront of digital marketing in Arizona and look forward to continuing to help businesses thrive on the Facebook platform."
Premiere Social Media's commitment to client success has earned them a stellar reputation within the industry. By leveraging Facebook's powerful advertising capabilities, the agency has been instrumental in driving brand awareness, increasing website traffic, boosting conversions and achieving measurable business growth for their diverse clientele.
As a leading Facebook Marketing Agency, Premiere Social Media offers a range of services, including strategic campaign planning, engaging content creation, precise audience targeting, ad campaign optimization, social media analytics, and performance tracking. Their client-centric approach ensures tailored solutions that align with each client's unique goals and objectives.
For businesses seeking to enhance their online presence and leverage the full potential of Facebook marketing, Premiere Social Media provides unrivaled expertise, innovative strategies and a track record of delivering outstanding results.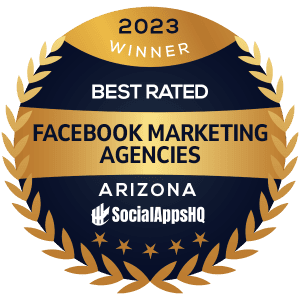 .