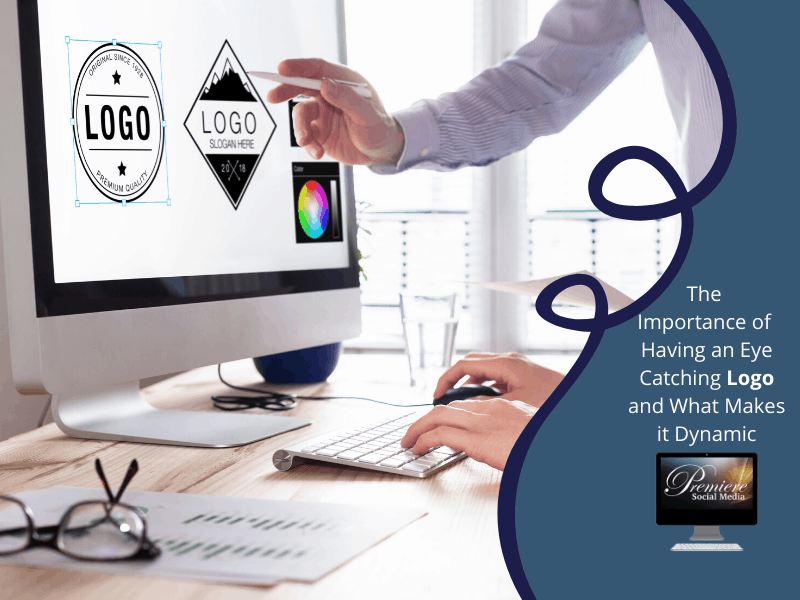 The Importance of Having an Eye Catching Logo and What Makes it Dynamic
Having a dynamic logo is a must for all businesses. Logos should be recognizable in order to immediately identify the business. Here are some benefits of having an eye catching logo and what makes a logo dynamic.
Details of your company
A dynamic logo should tell a story. There should be no confusion as to what the logo represents. It should be strategic and purposeful. There should be specific predetermined goals set before creating the logo. These goals should be based on research of your specific business, as well as the desired result and statement that you want it to make. Research your target audience and figure out what will be pleasing to their eyes. 
Be Unique
Think outside the box and be creative. Use dynamic colors. Make sure the logo is not too busy and is somewhat simple. The font must be easily readable without being boring. Companies want to build familiarity from consumers. When a logo is found in different environments consumers will be able to easily identify the business even if they are in a different area. 
Find a Design That You Will Love For Years to Come 
Your logo will brand your company. Choose colors that you can use in all your branding material and online marketing. Logos are not something that change over time. Figure out a shape and design that is pleasing to the eyes and attracts customers. 
How to Make a Dynamic Logo
The easiest way to create a dynamic logo is to find a designer with extensive experience in logo and graphic design. Make sure the designer is well acquainted with your business before coming up with an idea. The design needs to truly represent the company, it should tell a story. Be sure to know your target market and make sure it would appeal to them. Develop a relevant logo that reflects the interests of your company.
If you are looking for a logo designer, Premiere Social Media is here to help. See some of our work here. Call us at 480-525-6275 to hear more about what we can do for you.